Check this out (here is the link:
https://www.pbbans.com/mbi-latest50-bf3-lfb41.html
)
Over 50 bans on ONLY 3 servers within a 12 HOUR period!!! What gives? I was banned again today didn't even load into the server yet was at the "joining server" phase was NOT even playing and got the MBi Ban WTF?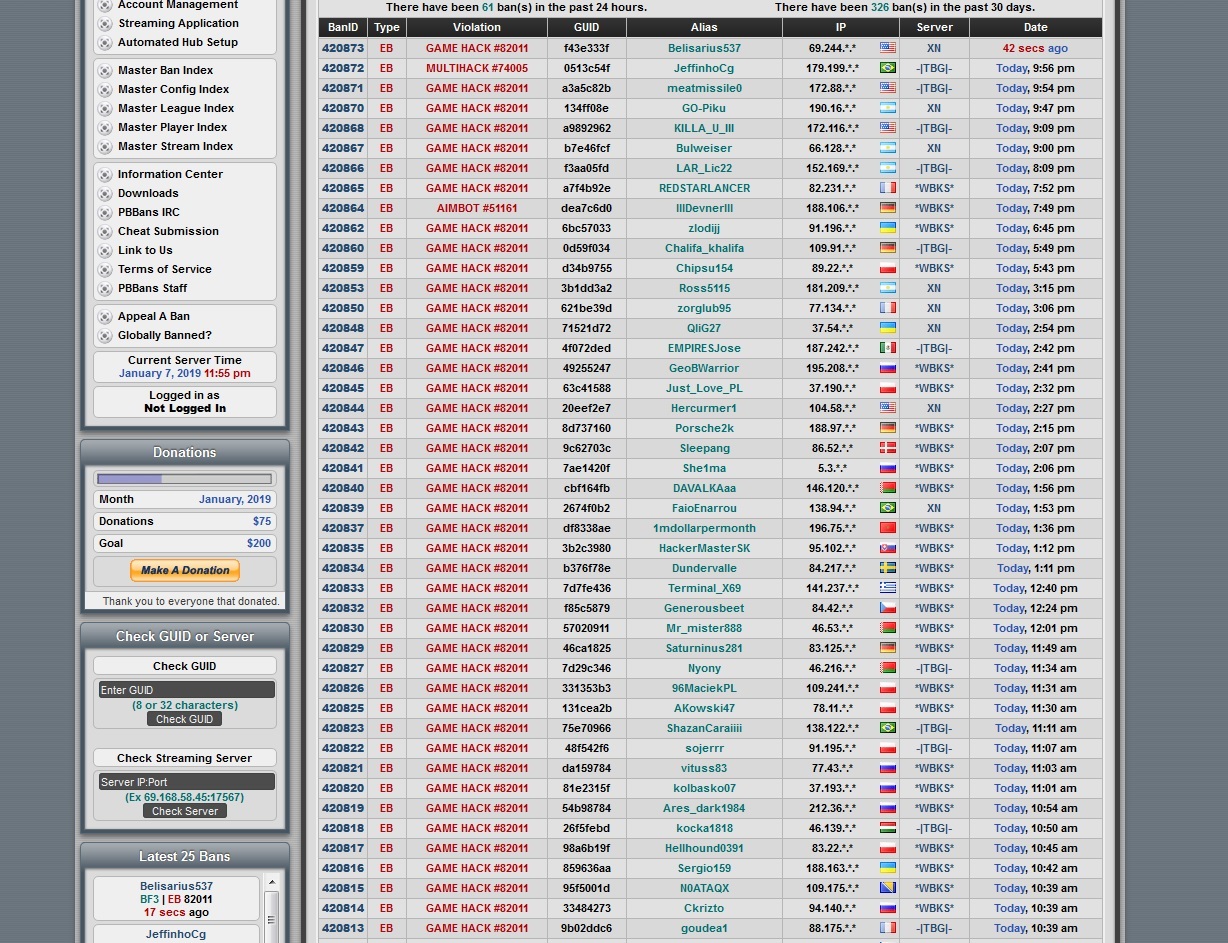 Yeah I'm one of them...
Am I or maybe random people on the server(s) being targeted? How can I protect myself from this happening again? I have a new hard drive, bought a brand new game from EA (nsert jokes here) but don't want to continue spending money if someone is doing this intentionally. EMPIRESjose played here all the time legit imo and he too is on the list MeatMissle0 seems legit and he too is gone.