NVIDIA today officially announced its RTX 3090, RTX 3080, and RTX 3070 video cards with Ampere GPUs, including specifications, cooler design, pricing, and release dates.
Specs and pricing below if you dont want to watch the video:
RTX 3090, $1500: "Worlds first 8K gaming card."
RTX 3080, $699: 4K gaming card. Claims twice the performance of the 2080 at nearly half the price of a current 2080.
RTX 3070, $499: Claims faster performance than the 2080 at the price of a current 2070.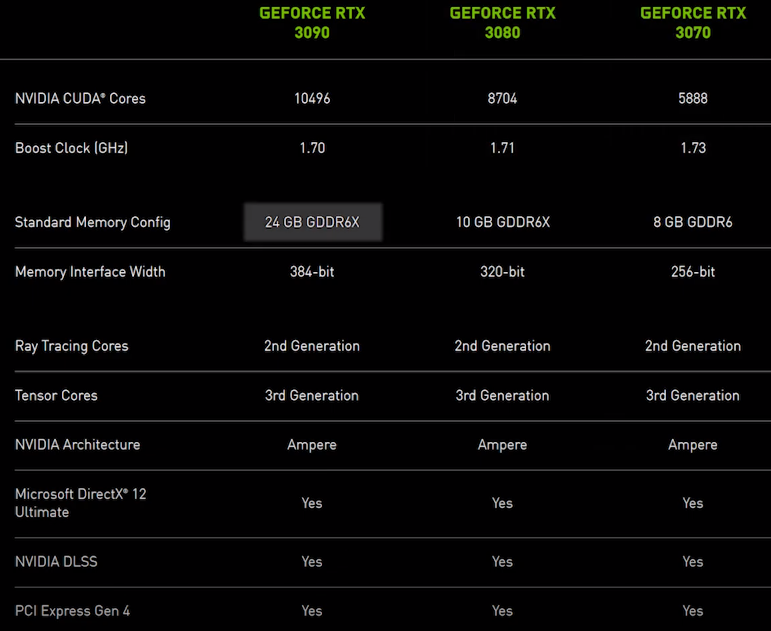 Looks like their pricing for the 3000 series will be much more competitive than the 2000 series was. Maybe we will even see substantial price drops on last gen GPU's as a result (if you're in the market, keep your finger on the trigger. theres already a shortage and a price drop will clear inventory).