Joined

May 30, 2014
Messages

1,197
Likes

528
Well hello strangers,
First off just wanted to say hi! I've been MIA for awhile. I've been busy with school, work.. you know, life. So, I've been dying to get back into gaming some and finally got the green light from the wifey. So, I just finished my build and wanted to post some pics/specs. I'm waiting on corsair to send me some more drive bay covers to hide some of the wiring exposed. The Note 10 takes some stupid good pictures... I don't see all that dust when looking at everything, lol. Any questions feel free to ask.
Case-Corsair 678c
It's a silent case. Very clean and basic looking. I didn't want anything gamer looking or filled with rgb lighting. It's not my style. Air flow is pretty painful but Thermals have been amazing though.
PSU- Corsair HX 850i
Motherboard - ASUS Z390 Maximus Code
CPU- I9-9900k
AIO- Corsair H115i Pro
GPU- EVGA 2080 Super
RAM- 16GB XPG Spectrix 3200 MHz
Might replace one day with Corsair Dominator Platinum. Just had this laying around so used it.
FANS - All Corsair ML PRO fans, no rgb. 140mm rear, 3 120s front, and 3 on the AIO.
SSD- 1TB 970 Pro NVMe
Keyboard- Ducky One with Black Switches and added O rings to all the switches, 60A hardness.
Mouse- Logitech G Pro Hero
Headset- Sennheiser GSP 670 Wireless
Mat- Steelseries Qck XXL mat
Monitor- ASUS VG278Q 1080p 144hz
Looking to get the ASUS ROG Swift PG279QZ in the near future.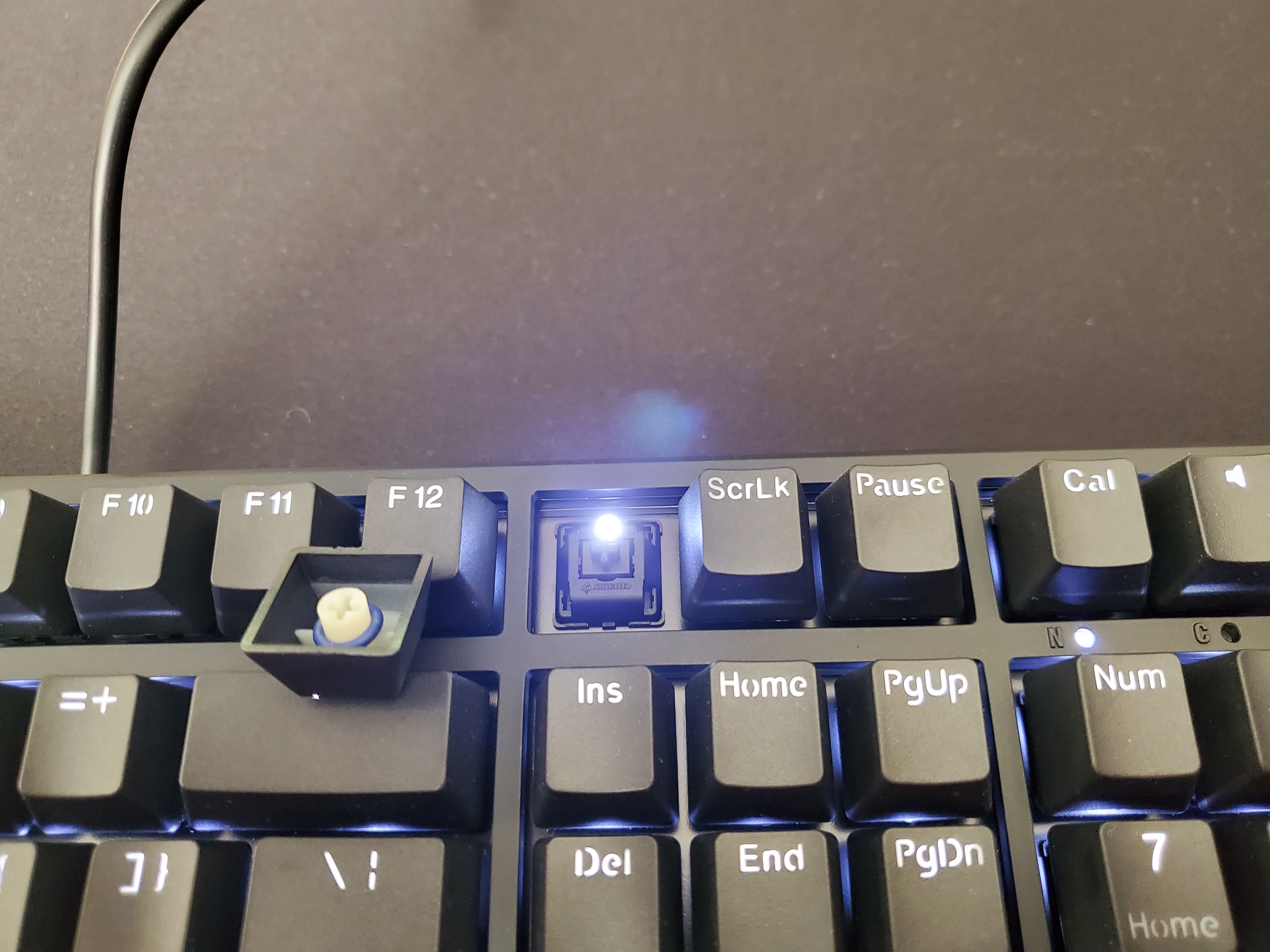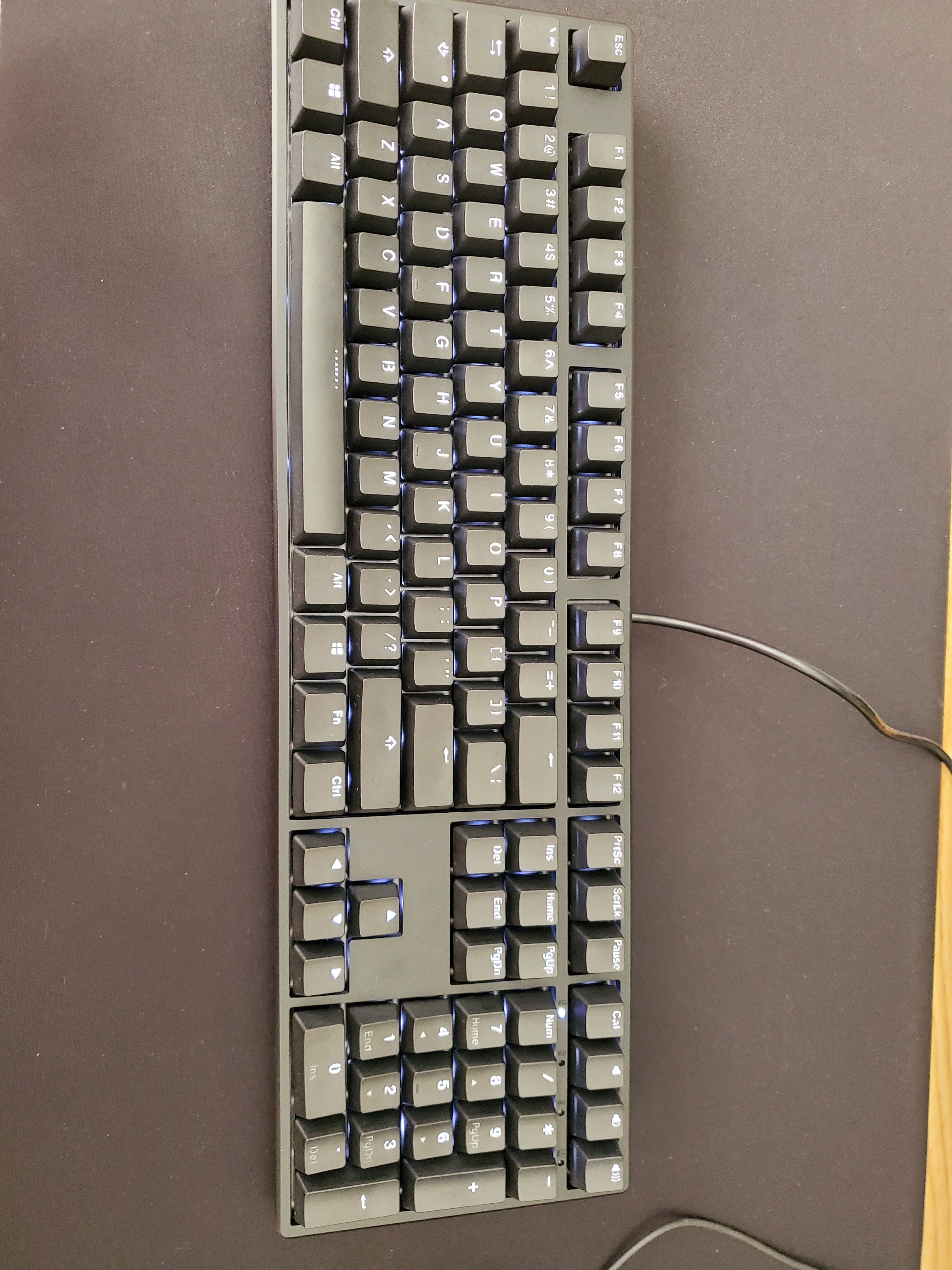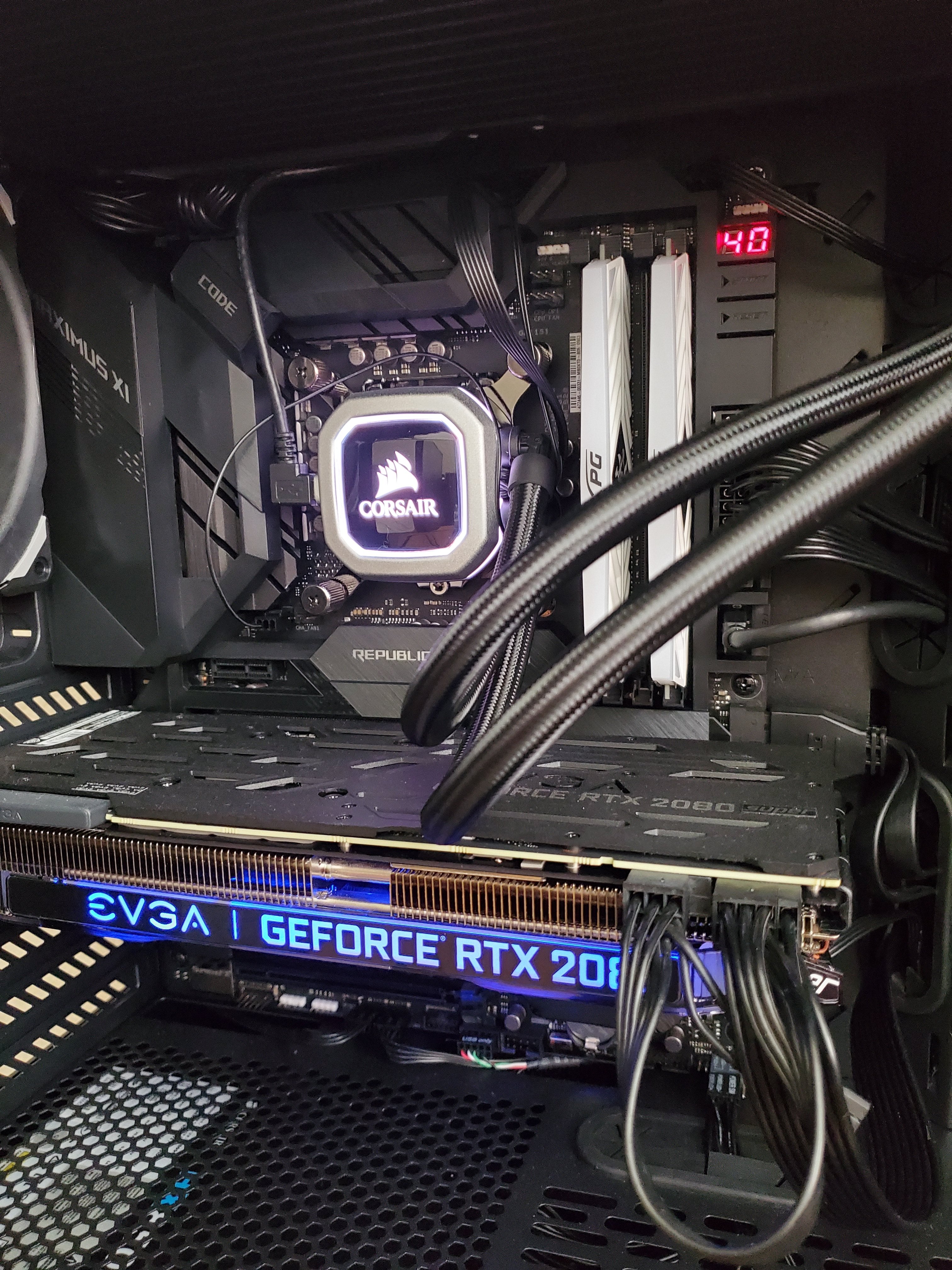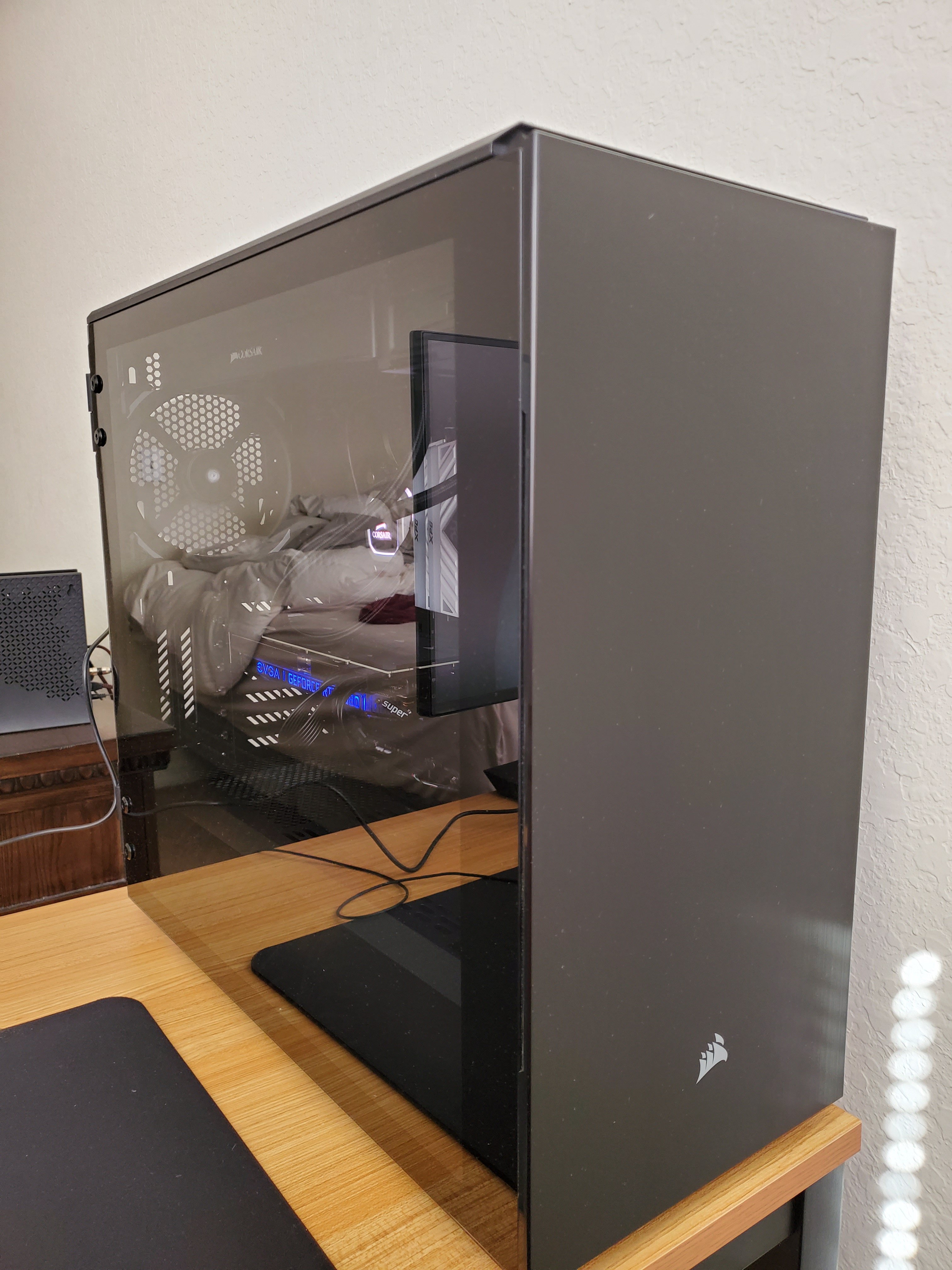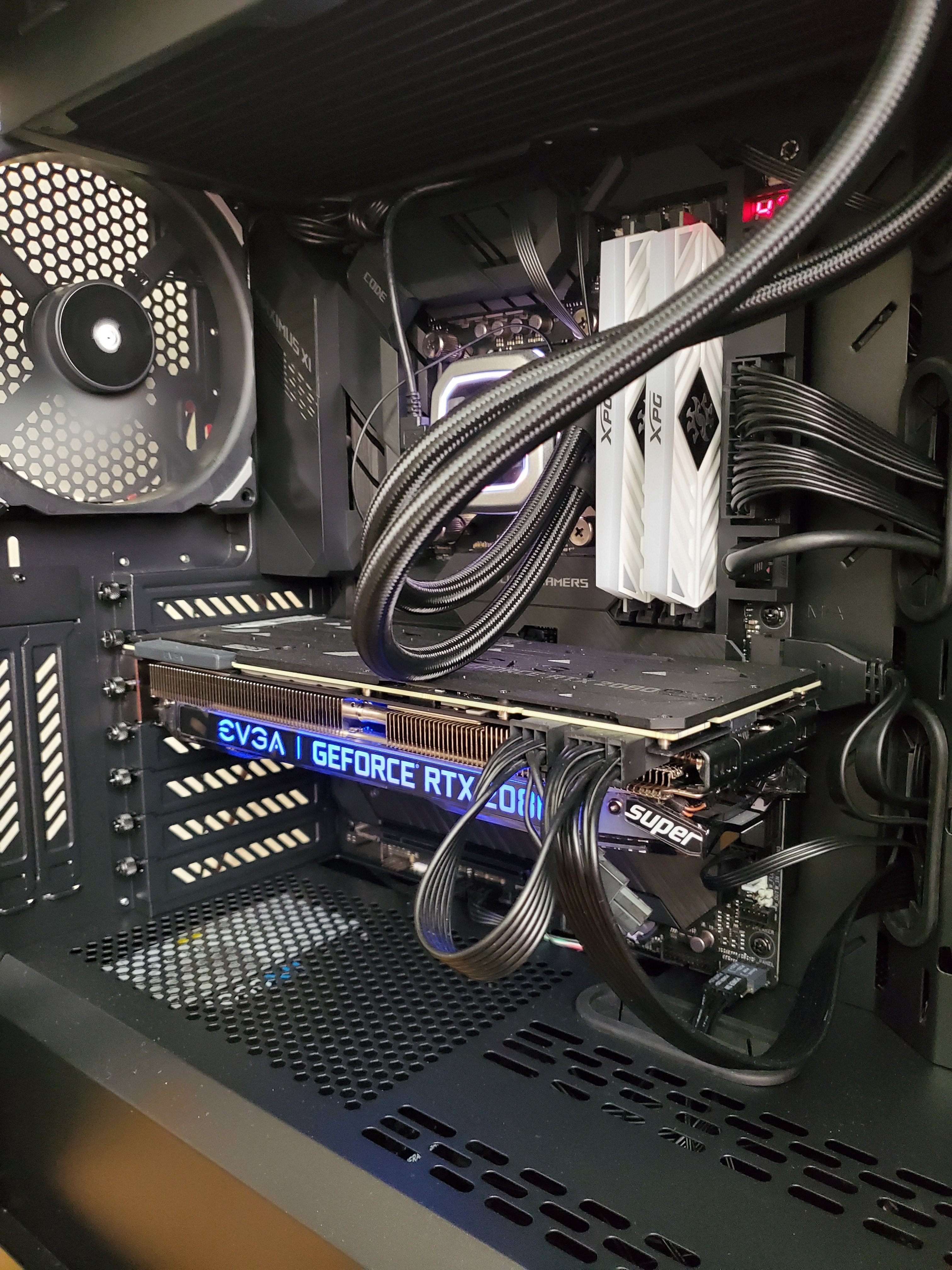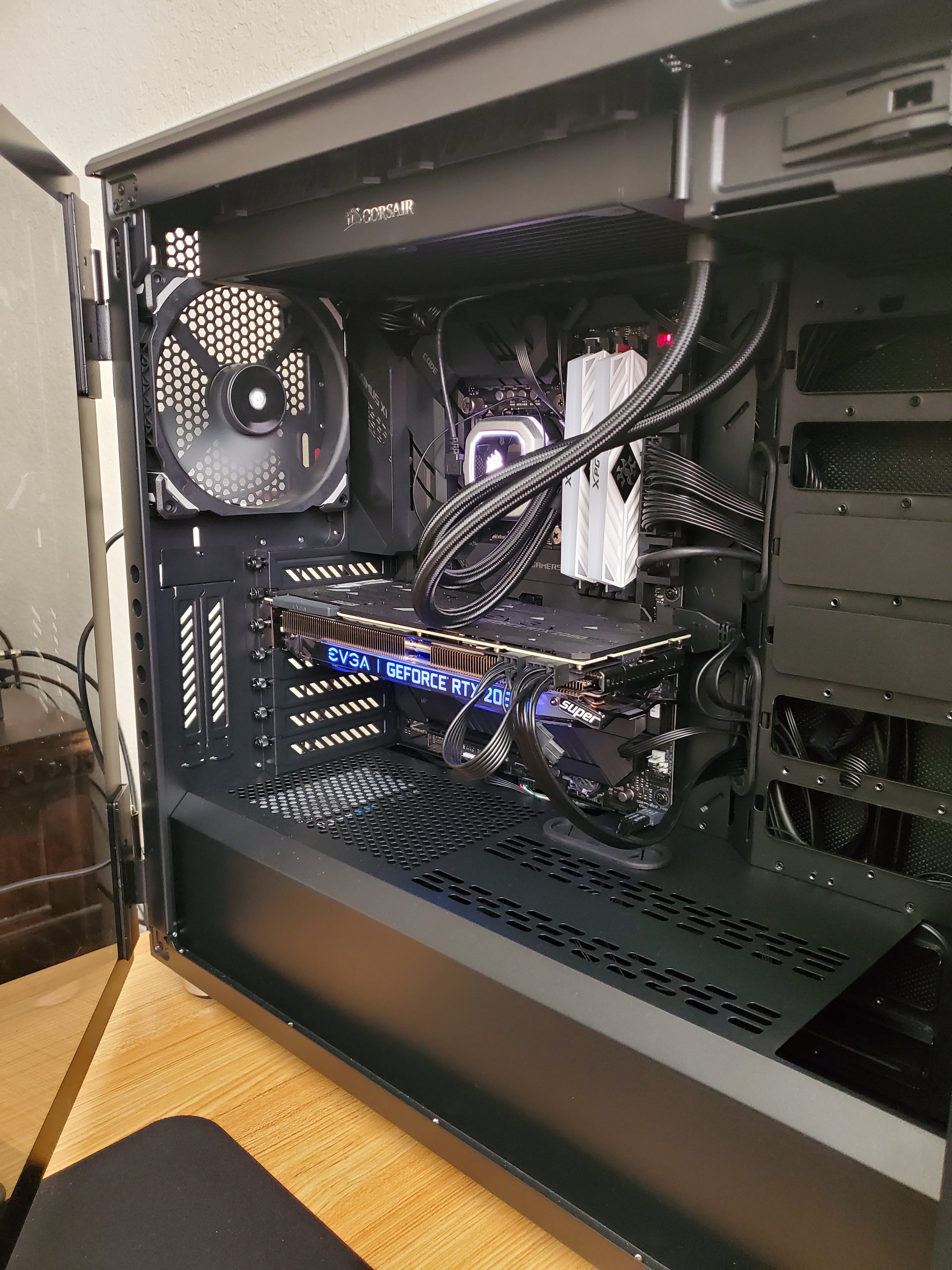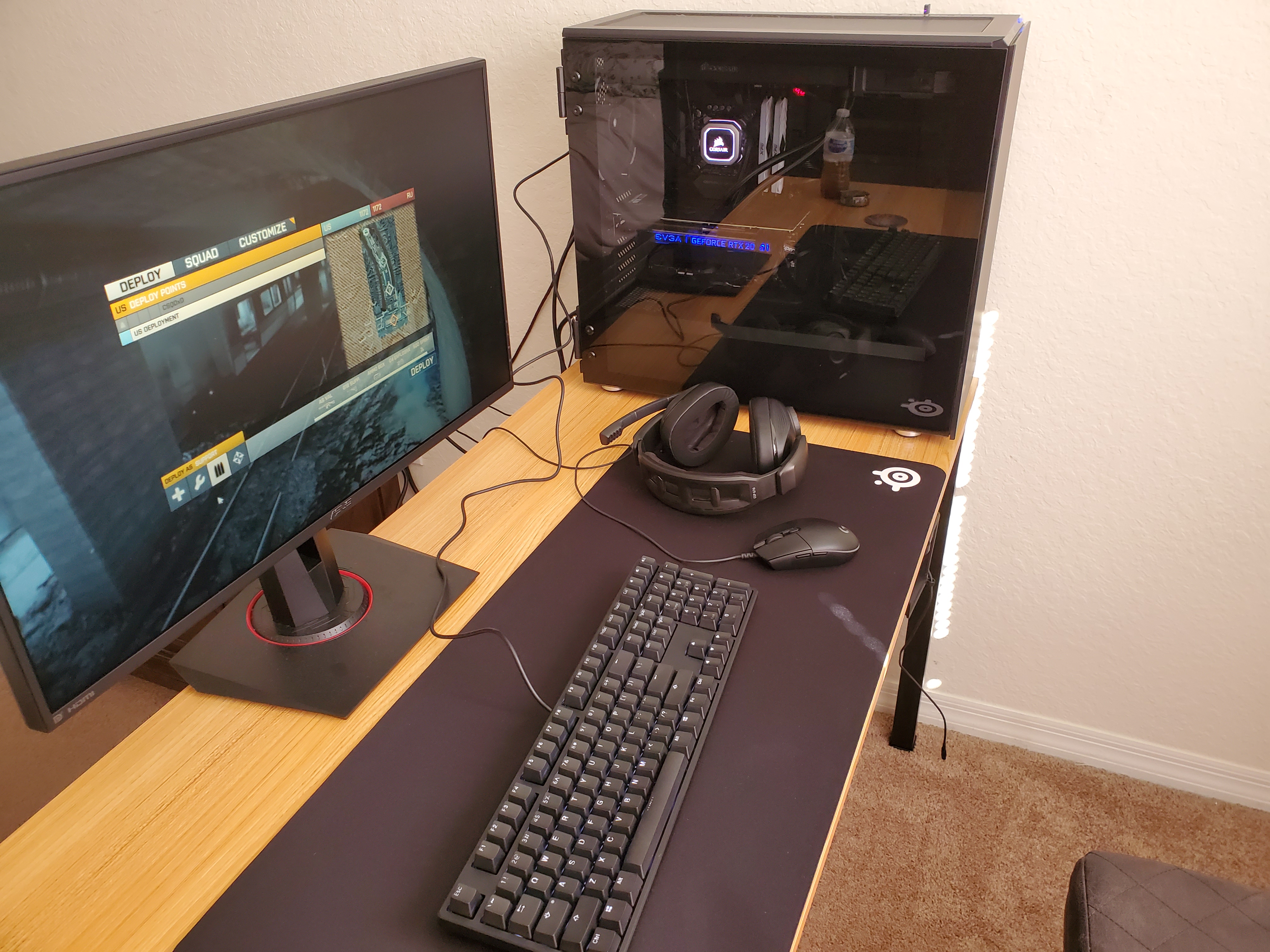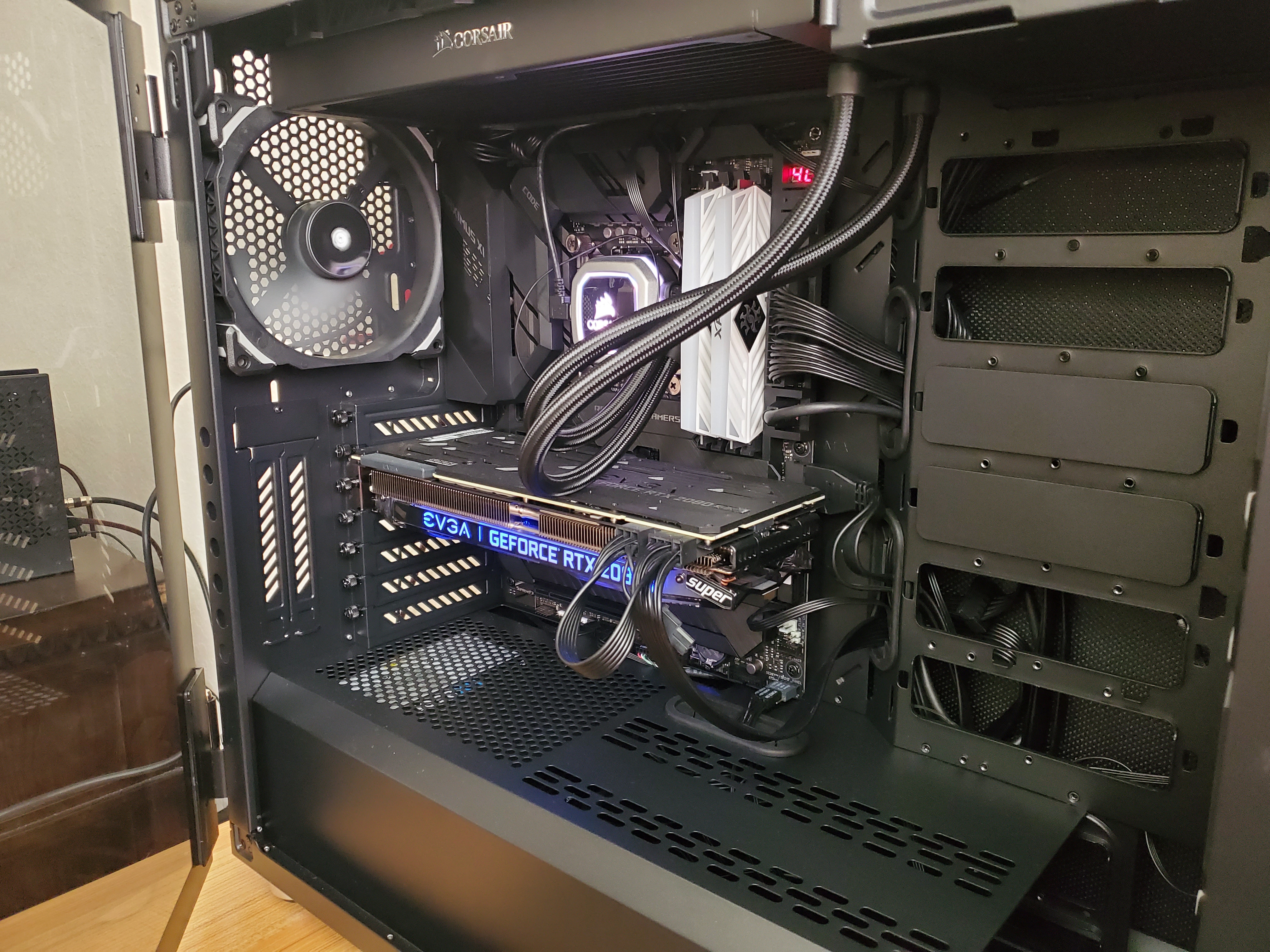 Last edited: