Joined

Mar 6, 2011
Messages

8,515
Likes

2,035
Shortly after joining TBG in 2011 I converted back to desktop gaming and built my 2500K rig. The ONLY reason I have had an upgrade since was when i reached out for parts looking to replace my then girlfriends fried machine.
@manny8083
(after talking to a few others) hit me with this 6700K I have been using for a couple of years now. Well it's time my wife get's that instead.
This is hopefully temporary. I have a custom case build still in progress (a year later) and intend to go Ryzen 4000. So you are looking at what will be my wife's next machine again lol.
Ryzen 3700X, ASUS Prime B450-A/CSM, 16GB DDR4-3200 GSkill RipJaws V in a CM QL300L. My Seasonic X750 from 2011 carries over along with last years purchase of an RTX 2060 XC.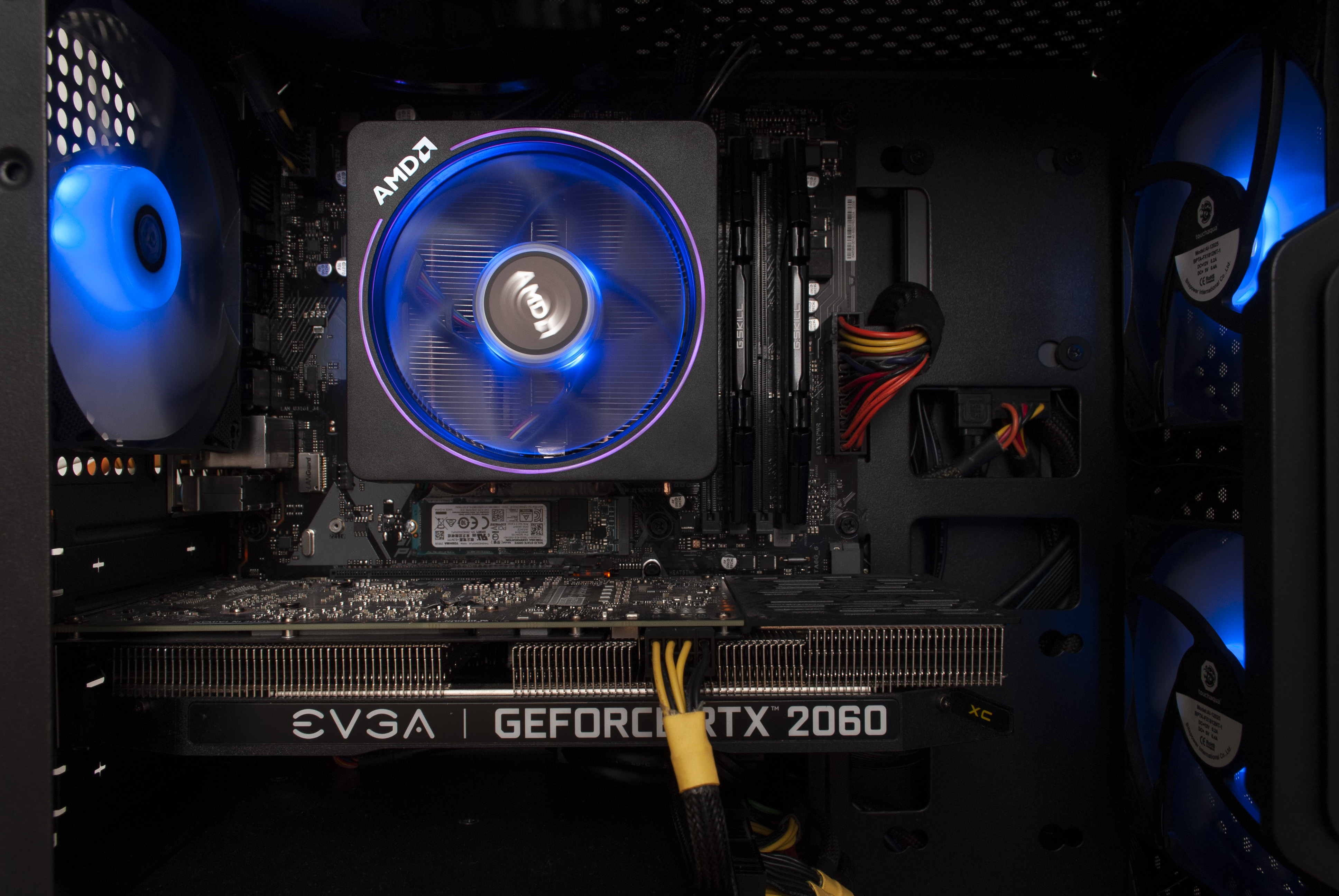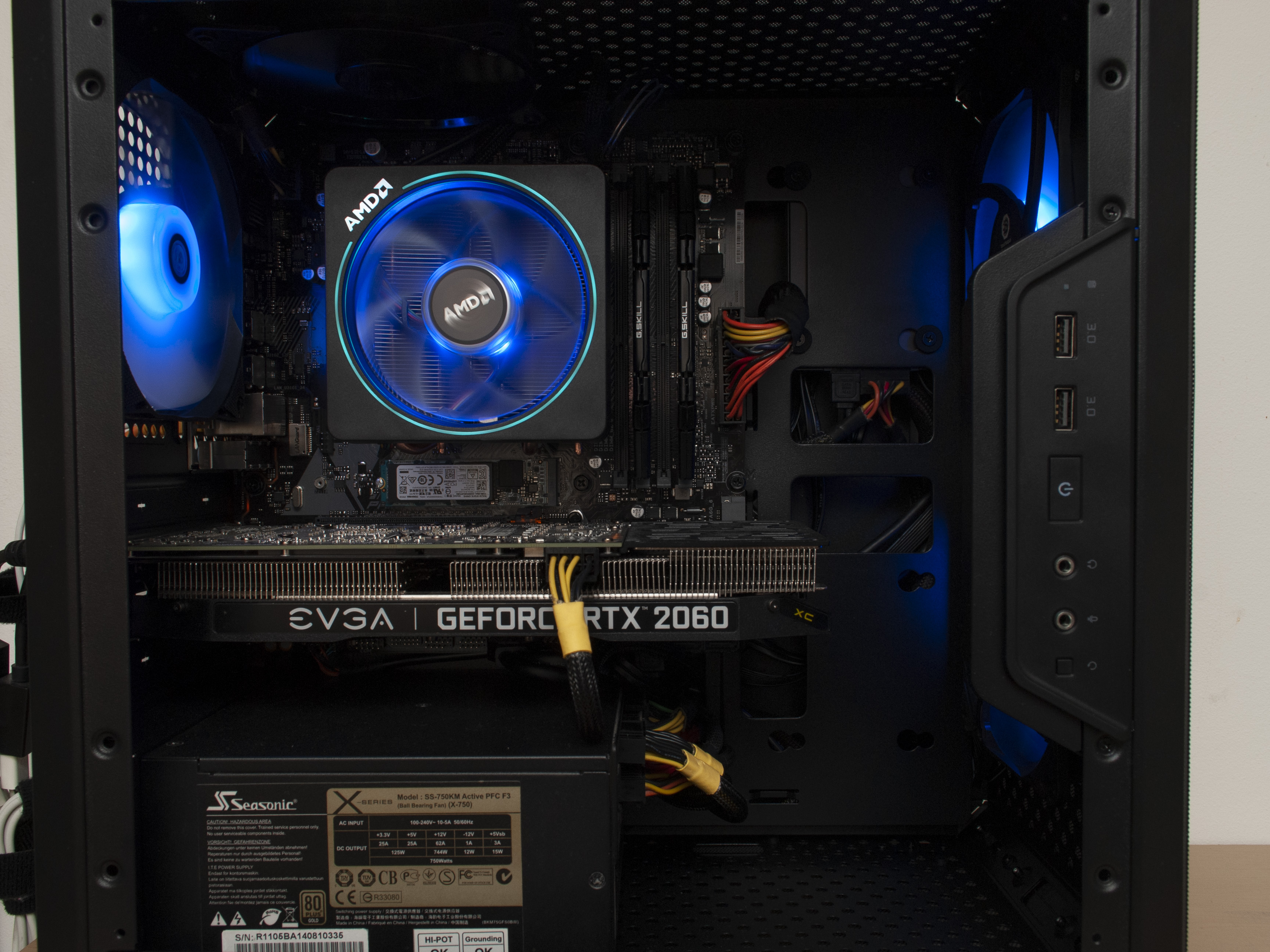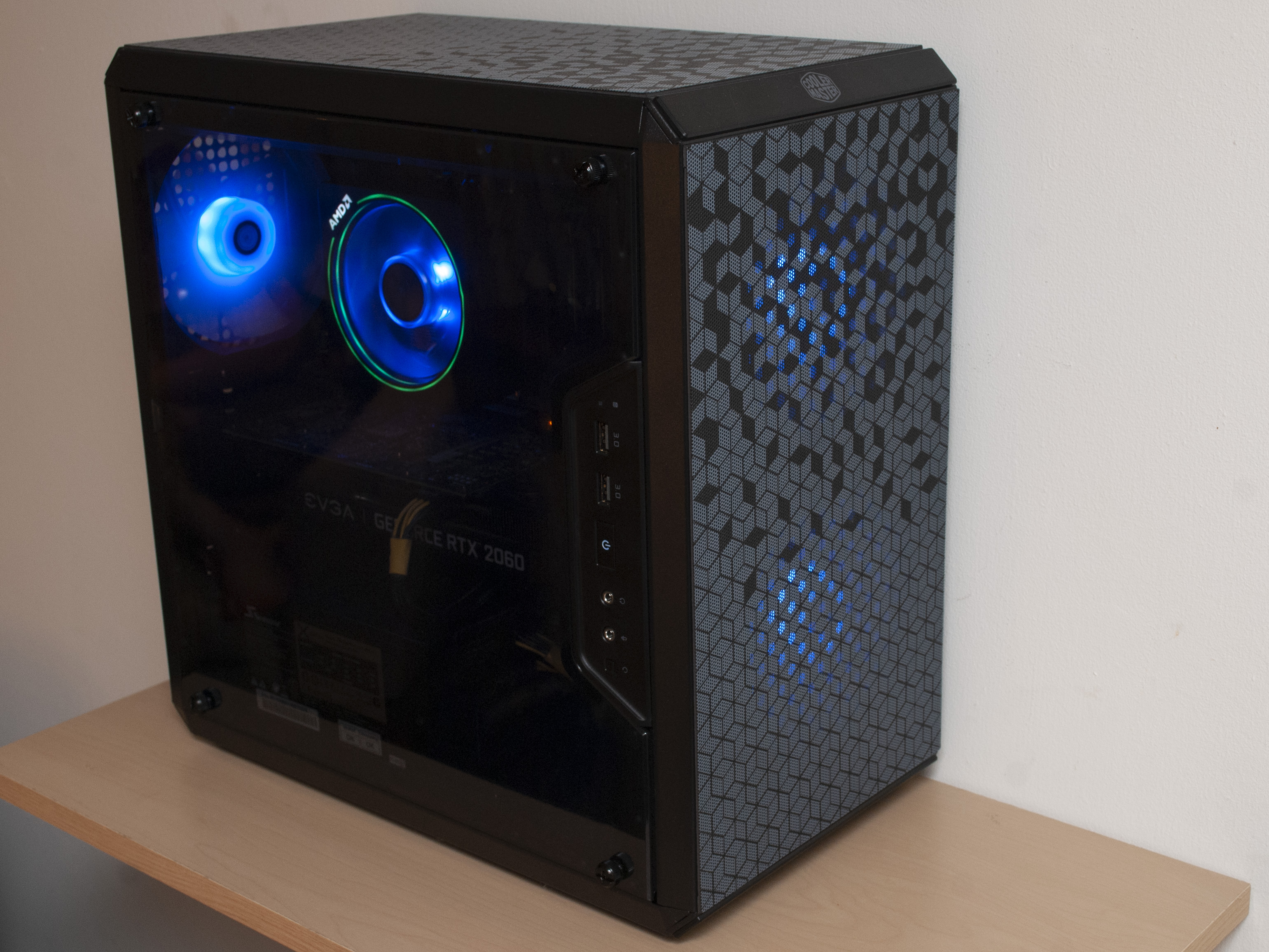 Update living room mess: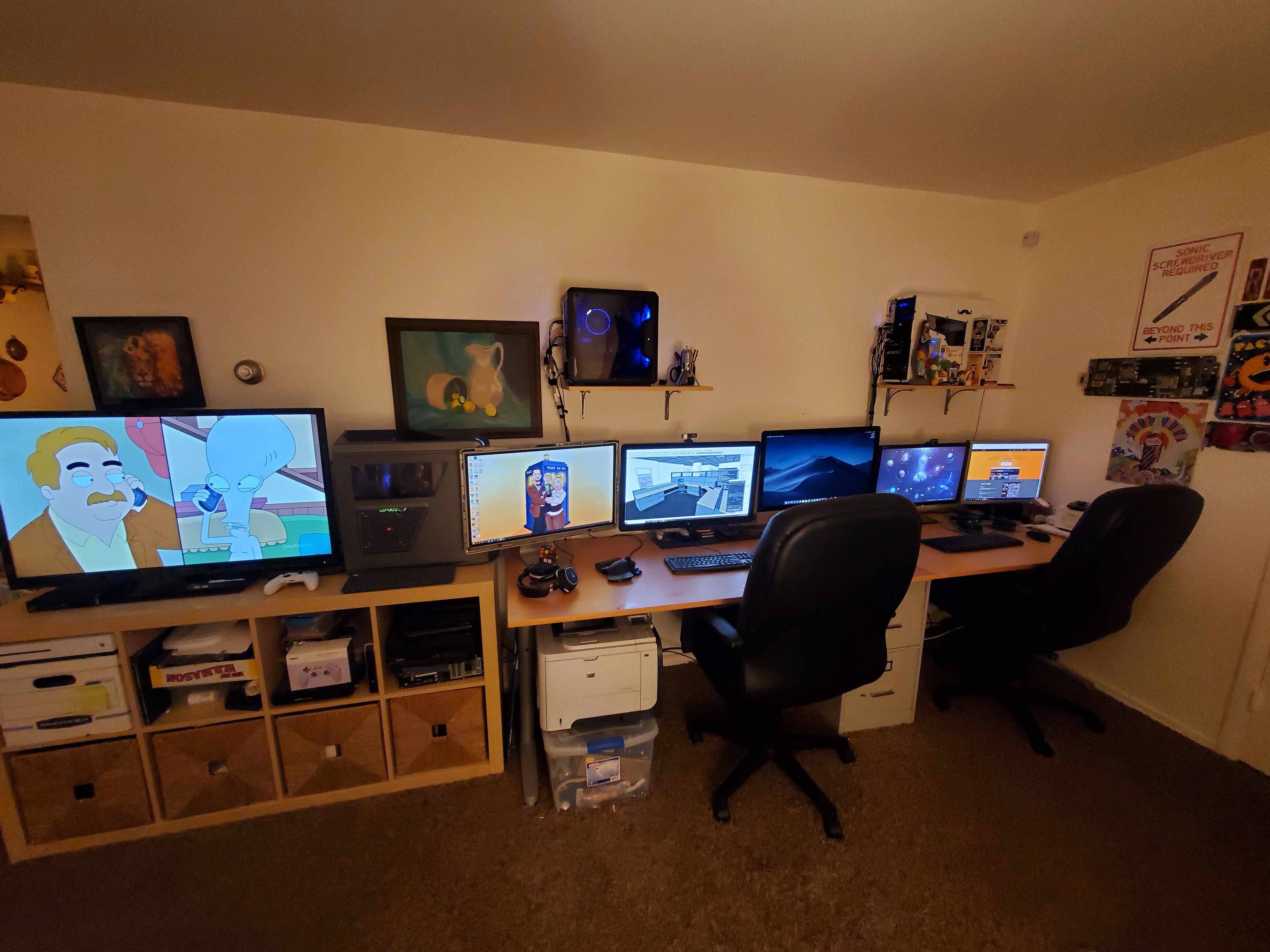 My wife now has the 6700K. I bought another 2060 this time a KO Ultra. Partially as an anniversary present. But also I had a 100 hour render I decided to double the frame rate on so a second card kept the schedule. Also upgraded her CX500 PSU to a Seasonix 650. Needs some wire management: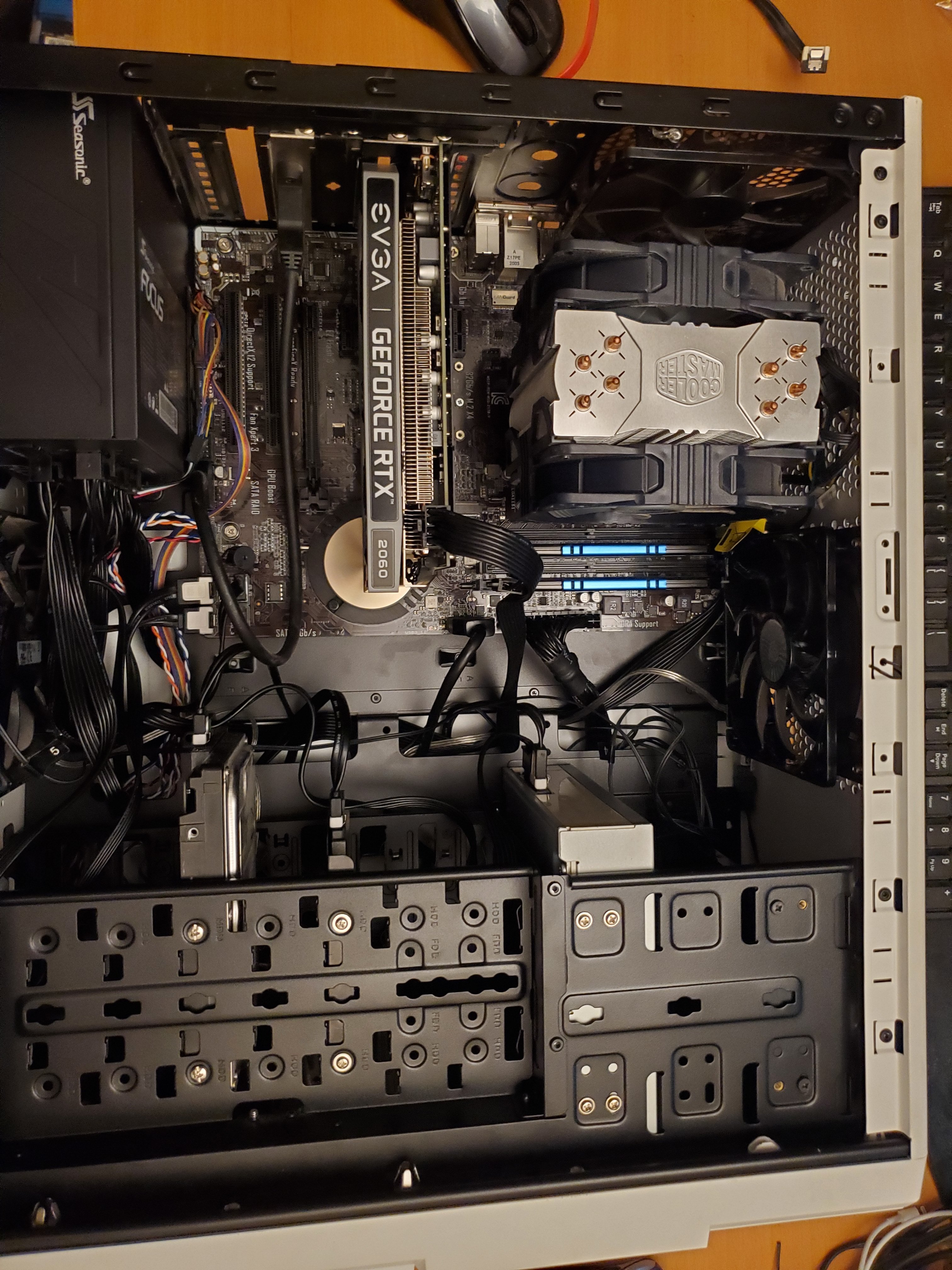 The $100 Media server now has my 2011 Builds board and ram in it. The 2500K was replaced with a free 3770 some time ago. PSU is what she had before and it's maxed out: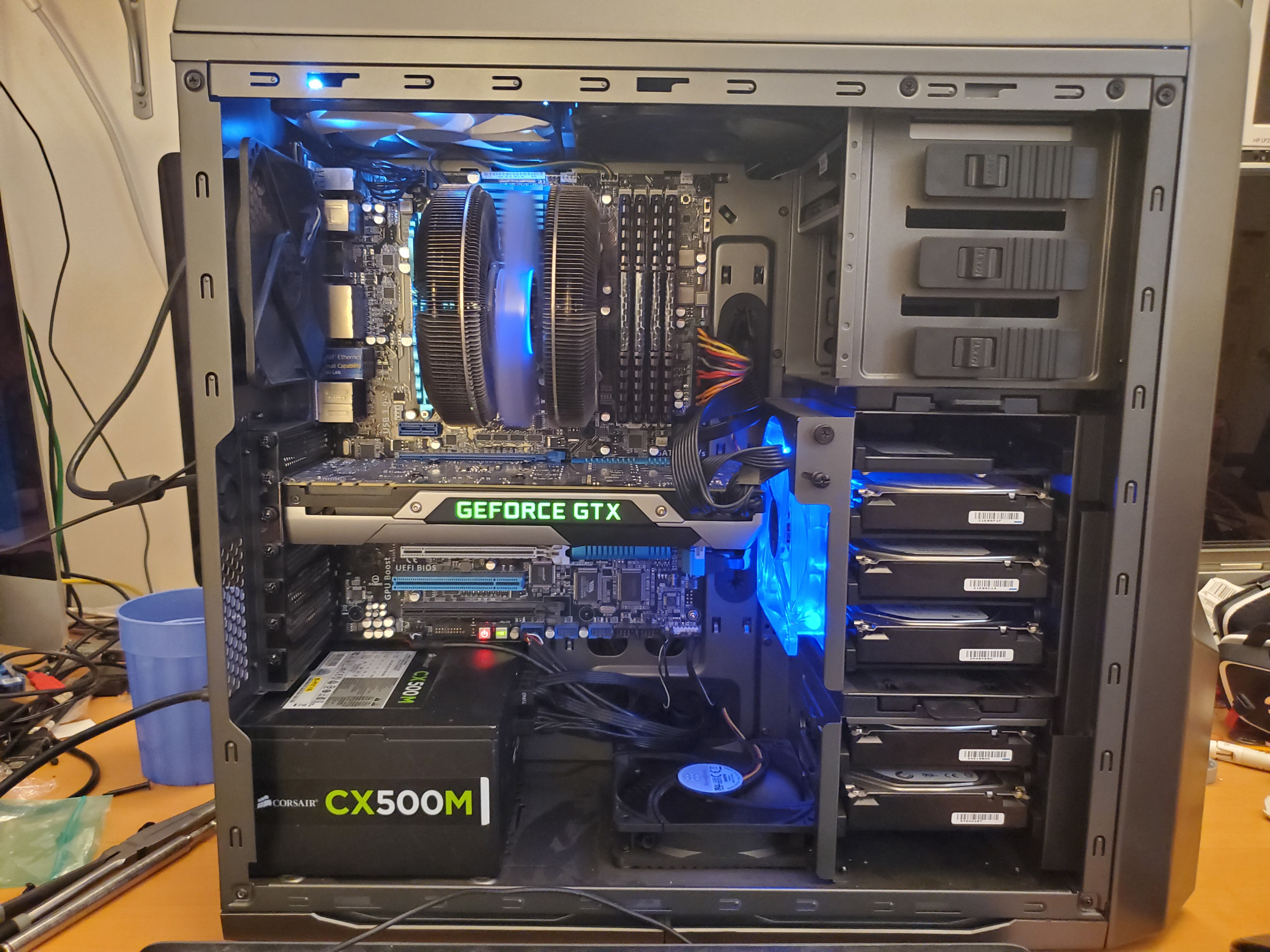 My 4 year old son is now the owner of my original case. The FX6100 build that used to be in the media server along with it's sketchy PSU. I am not going to wire manage ketchup and mustard lol:
Last edited: