Hello all.
If you or someone you know is looking for a new motherboard, save 80 dollars on the EVGA X299 Dark or the EVGA Z390 dark at
www.evga.com
. Get free shipping and save 80 bucks when you add my associate code XX95PJN1T76IONP to your cart at checkout. . This offer is for a limited time only, you can also click the link in my signature to add the code.
Have a nice Easter weekend everyone.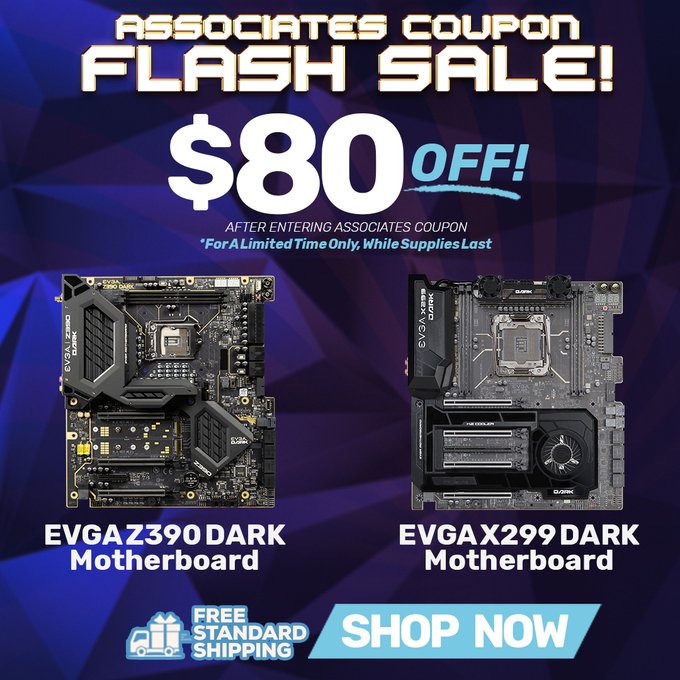 https://www.evga.com/products/product.aspx?pn=131-CS-E399-KR
https://www.evga.com/products/product.aspx?pn=151-SX-E299-KR
Last edited: