TBG Founder
Leadership
Donator
Joined

Jan 2, 2008
Messages

25,039
Age

36
Anyone would be interested? If there is a good demand we can look into getting a server for it.
BF3: RM is a BF3 modification with focus on teamplay, communication & combined arms

bf3reality.com
Download the VU app here: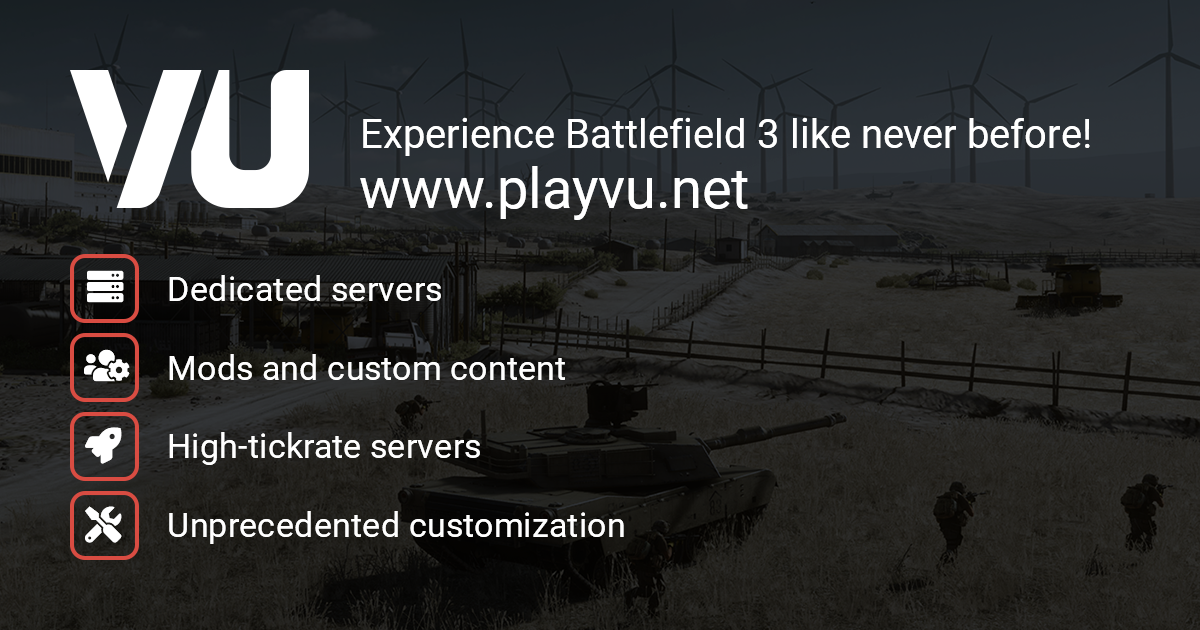 Experience Battlefield 3 like never before! VU is BF3 modding framework with dedicated servers and custom mods.

veniceunleashed.net
Step by step how to launch this game (scroll down)
Release date July 17
Last edited: